A Snowy Drive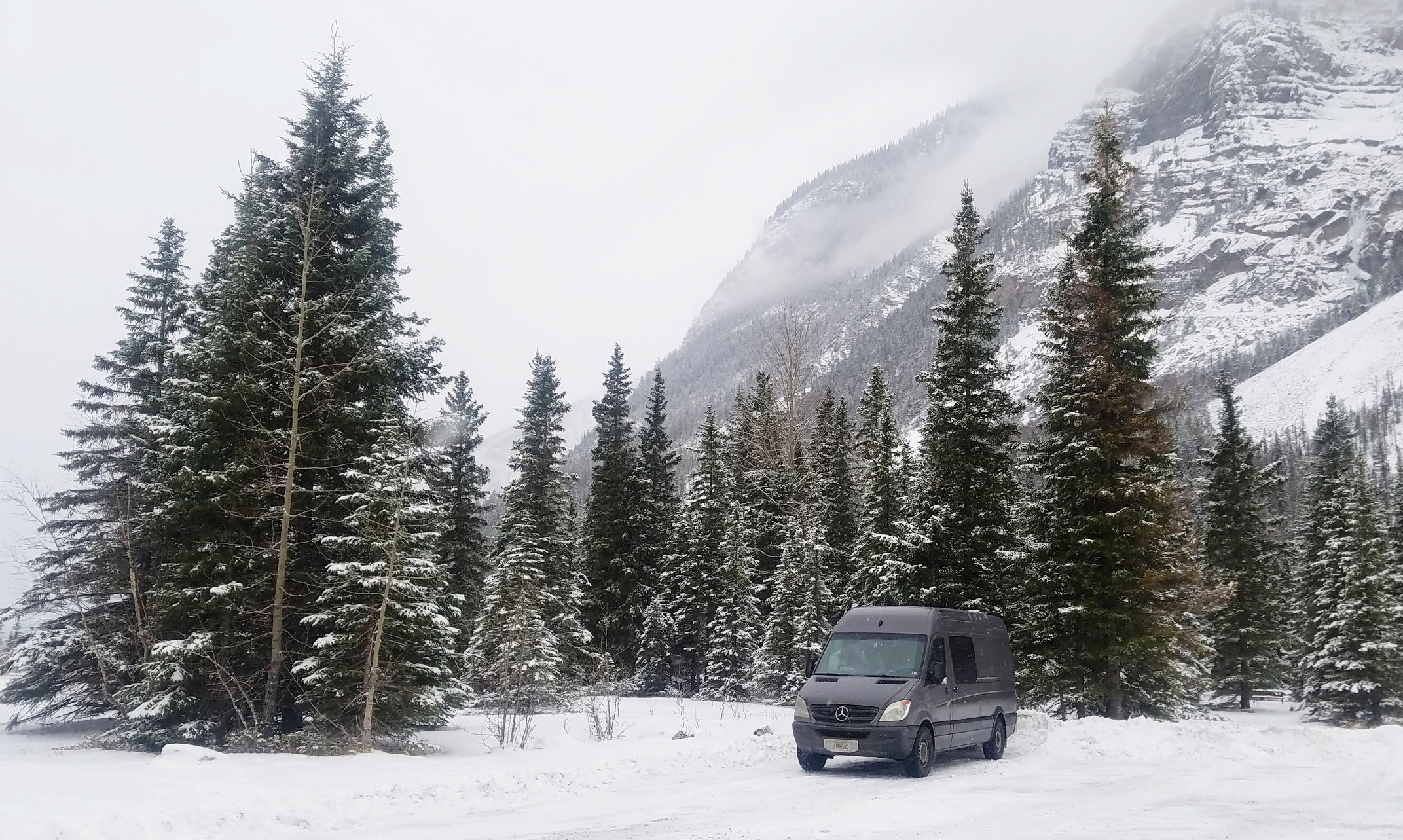 Snowy Drive Through Glacier & Banff
Whelp, it's officially sub-zero and totally freezing!
We found a garage for rent in Lethbridge, Alberta, and after packing up our stuff began the drive over. The temperatures are in the -10Cs and we still only have a trusty little space heater, so it's imperative to find spots with electrical at night. Luckily there are multiple National Parks along the way with campgrounds, so there are options.
A taste of the scenery on the drive over:
So. Much. Snow.
And just to change the monotony of the scenery...Although we didn't camp there on this drive, the Smokey Bear Campground at Revelstoke, BC is bomb! (Their website needs a little updating, but the people there are incredibly nice and down to earth).
Revelstoke is a great resting place on the drive between Kamloops and Banff, and we really recommend the campground. Originally we crashed there for Halloween, arriving late. The campground keeper was very accommodating and gave us some fresh garlic from his friend's yard, which we happily used for supper. The place has electrical hookups and nice showers.
We're not affiliated in any way. We just really liked them.
Our current van setup: still super packed and messy, but keeping us relatively warm at night. The Jetboil Minimo has been a lifesaver allowing us to boil hot water for our water bottles at night. Also heaps and heaps and heaps of blankets. There're so many blankets that I often get lost in them.
Staying ah, ah, ah, ah alive in during a Canadian winter in a van is an art itself, and we have a full post about it.
We finally got our Espar D2 heater in the mail while we were in Kamloops, and the top thing on the agenda is to install it in Lethbridge. Here's to staying warm!